Lithium battery Plain Rolled Copper Foil
Product Detail
Product Tags
The Battery Rolled Copper Foil is a cathode material produced by JIMA Copper specifically for high-end batteries. The uniform thickness and flat shape of the copper foil makes it easy to coat and not to peel off; the uniform grain size of the material can effectively increase the charge/discharge times of the battery and reduce battery failure and improve cycle life; the purity of the copper foil is extremely high and it has excellent electrical conductivity; and the rolled copper foil produced by JIMA Copper has excellent flexibility and hydrophilic. We can also customize our products to meet different customer requirements.
Rolled copper foil is a product made by repeatedly rolling and annealing high-precision copper strip (thickness is usually less than 150 microns) based on the principle of plastic processing (thickness is usually between 4-100 microns and width is usually less than 800 mm). Its ductility, bending resistance and conductivity are better than electrolytic copper foil, and the copper purity is also higher than electrolytic copper foil.
Copper foil is an indispensable raw material for making printed circuit board (PCB), copper clad laminate (CCL) and lithium-ion battery. Flexible circuit board is flexible, which gets rid of the limitations of conventional circuit plane design, and can arrange lines in three-dimensional space. Its circuit is more flexible and has higher technical content. Calendered copper foil has become the best choice for manufacturing flexible printed circuit board because of its flexibility and bending resistance.
● Hard temper & soft temper
● Thickness: 6um 9um 12um 18um 35um 50um 70um
● Width:250~660mm, standard width: 520mm, Max. 630mm. can be cutting as request
● Wooden box package
● ID: 76 mm
● Supply Sample
● Roll Length& core length: as per request
● Roll inner diameter and outer diameter: as request
● Certificate: ISO14001
● Lead time: 15-20days
● Welcome visit us factory via video
● Low roughness
● High ductility
● High strength
● High oxidation resistance
● EV battery, Lithium battery, lithium-ion batteries, Electric Vehicles Li-ion Battery, lithium ion battery
● Electromagnetic Shielding
● Heat dissipation
● Energy storage
● Power batteries
● 5G Mobile antenna
● 5G communication
● Adhesive shielding material
● Samsung Mobile
● Battery materials
Classification

Unit

Q/TBJB010-2016

Test Method

Nominal thickness

Um

6

8

9

10

12

18um

35um

50um

70um

Area Weight

g/m²

54±2

66-70

74.5~79.5

83~89

103~108.5

145~159

289.8~317.2

435±15

579.5~628.3

GB/T29847-2013

Purity (C1100)

%

≥99.97

GB/T5121

Surface roughness

Shiny side (Ra)

սm

≤0.20

GB/T29847-2013

Tensile Strength

Hard temper

N/mm²

420-450

420-450

420-450

440-470

440-470

450-480

440-460

420-450

380-410

GB/T29847-2013

 

 

 

 

Soft temper

160-180

160-180

160-180

160-180

160-180

170-190

180-210

200-220

210-240

Elongation

Hard temper

%

1.0-1.1

1.0-1.2

.0-1.2

1.0-1.2

1.0-1.2

1.1-1.4

1.1-1.4

1.1-1.5

1.2-1.8

GB/T29847-2013

Soft temper

≥6

≥7

≥7

≥7

≥7

≥8

≥11

≥13

≥20

Surface Quality

*

No Wrinkle, No Color Difference, No Scratche, No Pit and Salient Point

 

Anti-oxidization

140°C/15min.

No color change and No oxidation

Q/TBJB010-2016

Storage Condition

 

Temperature≤25°C, Relative Humidity≤60%, 180 days

 
Cutting Machine Image (Width can be cutting)
Packing
Coiled, in wooden case packing
Package Image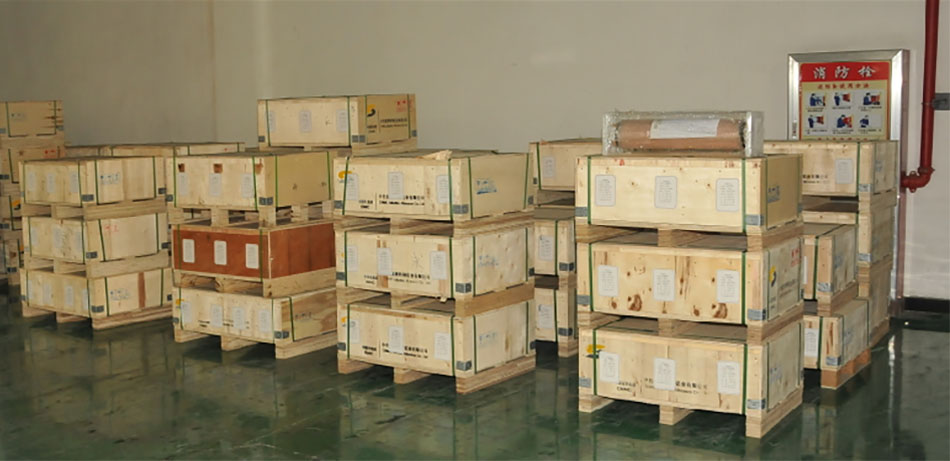 ---
---
Write your message here and send it to us