Ultra Low Profile Copper Foil For 5G High frequency Board
Product Detail
Product Tags
The raw foil, which has a glossy surface with ultra low roughness on both sides, is treated withJIMA Copper proprietary micro-roughening process  to achieve high anchoring performance and also ultra low roughness. It offers high performance in a wide range of fields, from rigid printed circuit boards that prioritize transmission properties and fabrication of fine pattern to flexible printed circuits that prioritize transparency.
● Ultra low profile with high peel strength and good etch ability.
● Hyper Low coarsening technology, the microstructure makes it an excellent material to apply to high frequency transmission circuit.
● The treated foil is pink.
● High frequency transmission circuit
● Base station/Server
● High speed digital
● PPO/PPE
Classification

Unit

Test Method

Test Method

Nominal thickness

Um

12

18

35

IPC-4562A

Area Weight

g/m²

107±5

153±7

285±10

IPC-TM-650 2.2.12.2

Purity

%

≥99.8

IPC-TM-650 2.3.15

Roughness

Shiny side (Ra)

սm

≤0.43

≤0.43

≤0.43

IPC-TM-650 2.3.17

Matte side(Rz)

um

1.5-2.0

1.5-2.0

1.5-2.0

 

Tensile Strength

R.T.(23°C)

Mpa

≥300

≥300

≥300

IPC-TM-650 2.4.18

H.T.(180°C)

≥180

≥180

≥180

 

Elongation

R.T.(23°C)

%

≥5

≥6

≥8

IPC-TM-650 2.4.18

H.T.(180°C)

≥6

≥6

≥6

 

Pinholes & Porosity

Number

No

IPC-TM-650 2.1.2

Peel Strength

N/mm

≥0.6

≥0.8

≥1.0

IPC-TM-650  2.4.8

Lbs/in

≥3.4

≥4.6

≥5.7

Anti-oxidization

R.T.(23°C)

Days

90

 

R.T.(200°C)

Minutes

40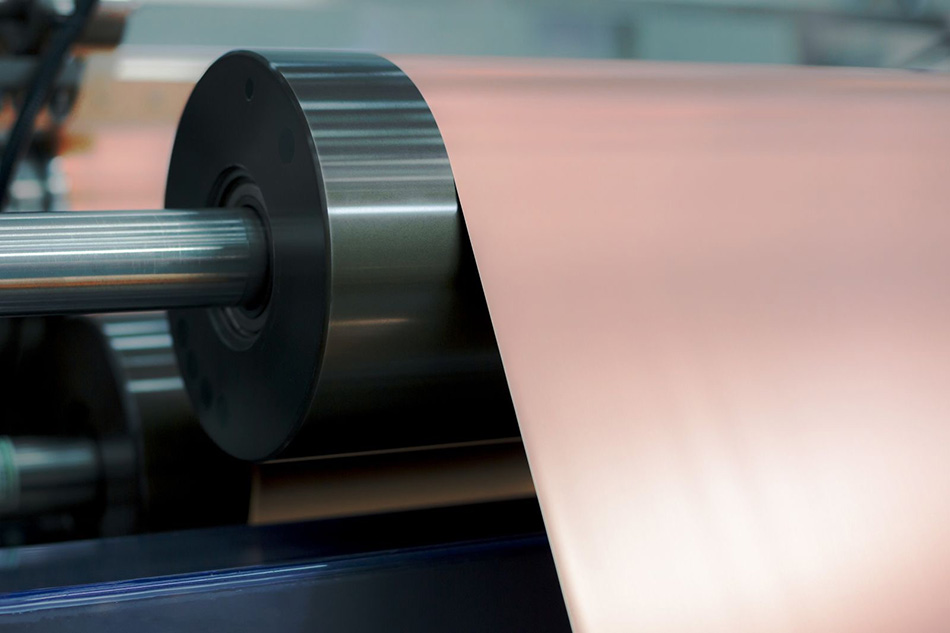 ---
---
Write your message here and send it to us